Welcome to Ripon Unified School District's website. We hope that you will find it informative and user-friendly. It is our desire to open the doors of communication between school and home. Partnerships with families and our community are crucial to the success of our students. As you peruse this site we welcome your comments and ask you to share your ideas with us!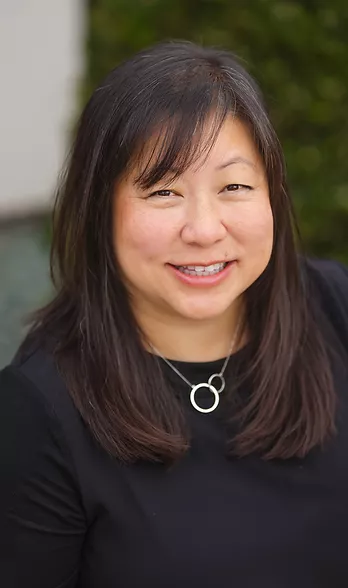 President - Area 4 - Exp. 12/13/2024


A Bay Area native, Caroline Hutto and her family have lived in Ripon since 2013. She graduated from University of California, Santa Cruz with a Bachelors degree in Economics and Drexel University in Philadelphia, PA with dual Masters degrees in Business Administration and Accounting. Over the years, Caroline has worked in the accounting and finance fields in both for-profit and non-profit organizations. In addition to being a small business owner, she currently manages her husband's oral surgery practice in Modesto.


Caroline and her husband, Brian, have three children: Robert, a graduate from Ripon High School and Santa Clara University; Kayla, also a graduate from Ripon High School and Santa Clara University; and Tyler, a special needs child who is home-schooled. Before moving to Ripon, Caroline's husband was an active duty officer in the US Navy. Hence their three kids have attended upwards of seven public, private, and Department of Defense schools.


Caroline has been an active parent volunteer in the school district, serving on the Ripon High School Booster Club as the Treasurer and on the Ripon High School Site Council. She believes that education has the power to transform lives and looks forward to supporting the district in their mission to provide a high-quality education.
Vice President - Area 3 - Exp. 12/11/2026


Dr. Christopher "Kit" Oase has been a board member since December 2010. A California native, Kit is a retired educator having served 35 years in public education including the communities of Elk Grove, Escalon, Stanislaus County and San Leandro. He holds a bachelor's and master's degree from Sacramento State University, and an Interdisciplinary doctorate in political science with minor areas of concentration in economics and sociology from Idaho State University.
A resident of Ripon for over 37 years, Kit and his wife, Susan, have two adult children who both were active in student activities and graduated from Ripon High School.
In the field of education, Kit has had experience as an elementary and high school teacher, high school and county school's administrator. He served for 6 years as a member and chair of the California Commission on Educational Innovation and Planning, was recently appointed as the California School Board Association's representative to the accrediting commission of the Western Association of Schools and Colleges. Ripon HS, Harvest HS and Ripon Christian High School are accredited by this Commission. In December, 2022 Kit was elected to serve on the Board of Director's of the California School Boards association- a 501 C 4 non-profit corporation.
In retirement, Kit enjoys his family, travel, golf, photography and leisure time. He remains active as a leader in his church, the Ripon Arts League, and has donated more than 25 gallons of blood as a Red Cross blood donor.
As a member of the Ripon Unified School District Board of Education, Kit recognizes that the role of the board is to make policy, support the educational goals of the district and ensure that a quality educational program is offered for the benefit of our students, staff and community. To this end he hopes to continue to serve as contributing member on the Board and looks forward to the opportunity to serve.
His goal is to help the school district maintain and improve upon the excellence it has achieved so that students receive a quality education. In so doing, he encourages staff, parents, and the community to invest their time, talents, and resources in this effort. Together we can all make a difference.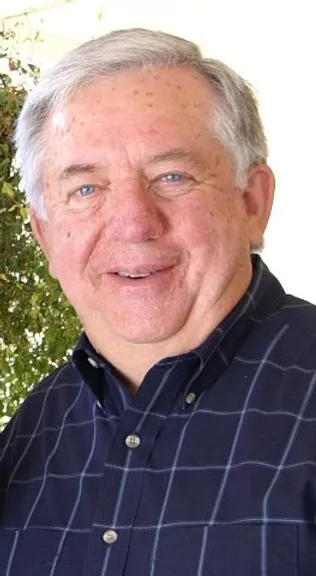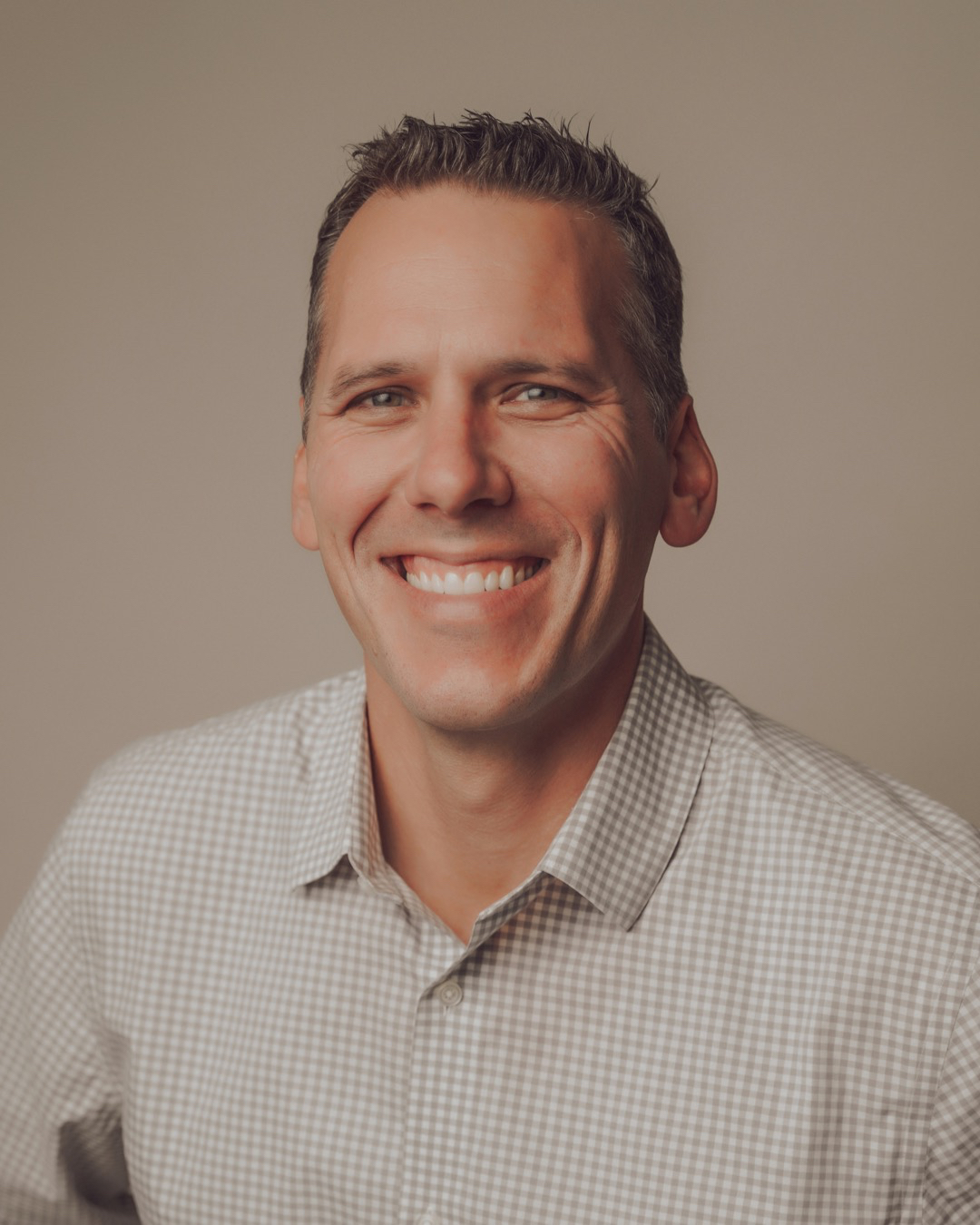 Clerk - Area 1- Exp. 12/11/2026
A Central Valley native, Jason has enjoyed living in Ripon for over five years. He and his wife, Sharee, have been married for 15 years and have two sons who currently attend Park View Elementary School. Their family enjoys traveling and spending time outdoors. Jason is a commercial real estate broker and a successful business owner. He earned a Bachelor of Arts degree from Brigham Young University and a Juris Doctor degree from Humphreys University.
Jason is passionate about hearing parent and student voices, school safety, academic excellence and understands the importance of teacher, student, and parent collaboration. He brings extensive leadership, communication, creative problem-solving, and diplomatic skills to his position on the school board.
Jason looks forward to working with the trustees to advocate for the best interests of all students and will work hard to maintain the high level of excellence achieved by the Ripon Unified School District.
Board Member - Area 2 - Exp. 12/11/2026


Vince Hobbs has lived in Ripon for 29 years. He has been married 34 years to Stephanie and enjoys living in Historic Downtown Ripon. They have four kids, three of whom graduated from Ripon High School. They enjoy their five grandchildren, two of whom are currently enrolled in RUSD.


Vince served on the RUSD Facilities Master Planning Committee and was the Project Manager of the $2.7 million grassroots Ripon High School Stadium Revitalization and continues to help as needed.


He retired after over 31 years with the Hayward Fire Department, serving as a Battalion Chief of Emergency Management and Special Projects. Over his career, he has held numerous leadership and planning positions with local, state, and federal government experience. Vince deployed to numerous disasters throughout the nation and currently works part-time as an Emergency Management and Organizational Leadership Consultant.


Vince has a lot of heart and soul invested in our community and a passion for developing future leaders. Working as part of the Ripon Unified School District Board, he wants to continue to cultivate a culture of student success with the amazing RUSD staff.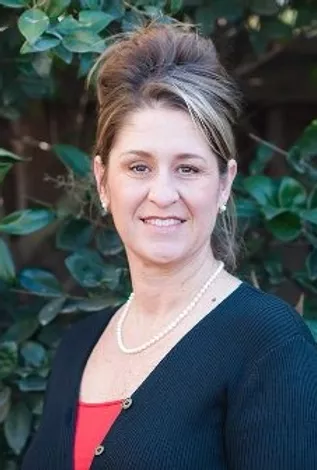 Board Member - Area 5 - Exp. 12/13/2024


Mrs. Orlando and her family have lived in Ripon for 8 years. Prior to relocating to Ripon, Mrs.
Orlando lived in Fresno with her husband, Scott and two young boys Matteo and Gianni. She
received her B.A. in Liberal Studies, a minor in English, and her California Clear Teaching
Credential from California State University, Fresno. Her 17 years in Fresno were dedicated to
education; not only to her own, but also to the education of others. Her experience in education exhibits an interest in a broad range of ages and abilities: preschool, kindergarten, 1st through 5th grade, special education in Junior High, to ultimately finding a niche and passion for teaching Language Arts to 7th and 8th graders. Her teaching experience has been in both public schools and private Catholic schools within Fresno County. A year after the birth of their second son, Mrs. Orlando and her husband decided it would be in the best interest of their family for her to resign from teaching in order to advocate for their oldest as he began his educational journey and focus on family and home.
Mrs. Orlando was raised with a younger brother who had significant disabilities from birth. He was dependent upon others his entire life. Her first born son has special needs as well, and attends a County based program in Manteca. The experience with her brother and son has had a profound affect on the way in which she views the Special Education system in California. She is a strong believer in equal access to education for ALL children regardless of ability.

Mrs. Orlando believes an innovative, collaborative education is paramount for the future of all students. She is honored to be a member of the Ripon Unified Board of Trustees and hopes to contribute to making Ripon Unified an exemplary district.