August 7th, 2023

Dear Ripon Unified Families,
Welcome to the beginning of the 2023-24 school year! We sincerely hope that you have had a chance to unwind, recharge, and spend quality time with family during the summer break. The months of June and July were bustling with activity within the district as numerous tasks were accomplished. We extend our heartfelt appreciation to the classified, certificated, and district office staff who have been working tirelessly to ensure that our schools are fully prepared to welcome our students.
We joyfully anticipate the return of our familiar staff and students, eager to see their smiling faces once again. Moreover, we warmly welcome our new staff members and recently enrolled students into our educational community. Together, let us embark on this new academic year filled with growth, discovery, and success.
In the coming year, we are excited to continue our efforts in various areas to enhance student learning and support and academic growth. Recognizing the importance of Mathematics proficiency and English Language Arts we will prioritize interventions in Mathematics and promote Language Arts as a fundamental aspect of education. We are committed to strategies that will help students improve their language skills and become effective communicators.
As part of our Multi-Tiered Systems of Support, we plan to further expand our initiatives to support the needs of all students. We are dedicated to increasing opportunities in Science, Technology, Engineering, Arts, and Math (STEAM), ensuring that students have access to a well-rounded education. Additionally, we aim to accelerate Project Based Learning in the field of science, fostering critical thinking and problem-solving skills.
A continued focus will be on school safety and further implementation of our Multi-Year Training and Exercise Plan (MYTEP). Addressing the present building requirements while also formulating strategies for future facilities should enhance teaching and learning environments.
Our dedication to professional development is unwavering, and we will continue to provide meaningful opportunities for growth to all staff members throughout the district. By investing in our professional development, we enhance our instructional practices and ultimately improve student outcomes.
We are thrilled about the year ahead and are committed to providing our students with exceptional educational experiences and opportunities for growth. Together, we will help them become successful and valuable members of our community.

In Educational Partnership,
Dr. Ziggy Robeson
Superintendent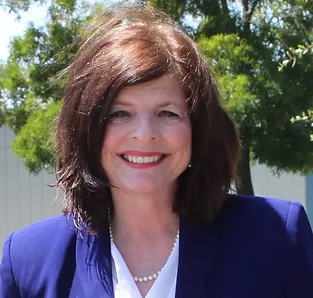 Superintendent
Dr. Ziggy Robeson
Executive Assistant to the Superintendent
Norma Elsumri

nelsumri@riponusd.net
(209) 253-1969